Francis Albert Riehle was born on May 18, 1863, in Perintown, Ohio, son of Clemens Riehle, 29 and Cornelia (Mohr) Riehle, 27. He married Anna Catharine Rapp on February 16, 1886, with whom he had 12 children.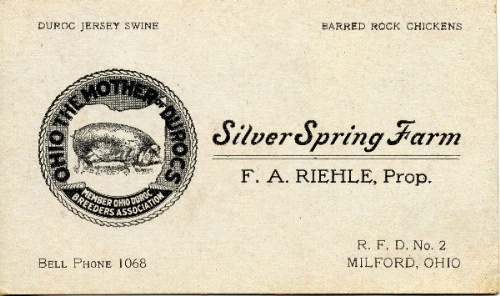 On the 1900 Census, "Frank" is listed with occupation of "Farmer". They farmed in Perintown at Clemens' old farm, though based on the census information their growing family lived elsewhere nearby. Clemens was by then 66 years old and it is likely Francis was playing a larger role in the management of the farm. The property was transfered to Francis in 1908. The house and much of the property are still owned by Francis and Anna's granddaughter, Theresa, the daughter of Charles.
Francis had other business interests in Milford itself and was prominent in the Clarmont County Grange organization. He served as mayor of the town of Milford briefly during late 1908 and into 1909. He later lived at 557 Brandon Ave. in Milford.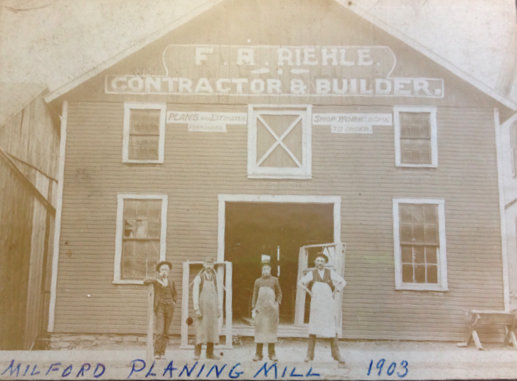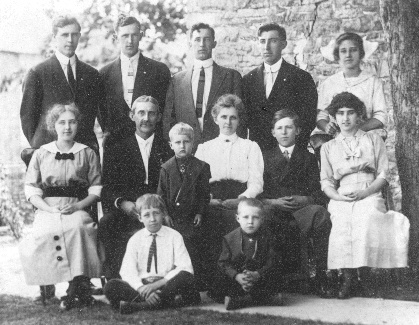 1912 Family Portrait:
Top Row: John, Louis, Clarence, Albert, Rose (Rosalia);
Middle Row: Cornelia, Francis (father), William, Anna (mother),
Ray (Ralph Raymond), Mary Alice
Sitting on the ground: Leo & Charles.
(Names provided with update in a comment, below and with confirmation
from a much earlier die Familie Riehle article, recently rediscovered)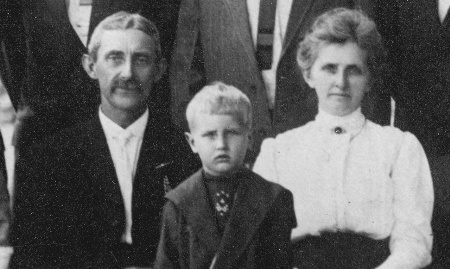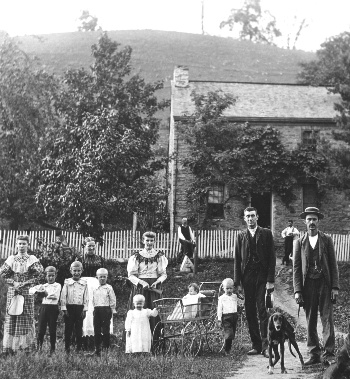 Click here to enlarge above photo and
display names of known family members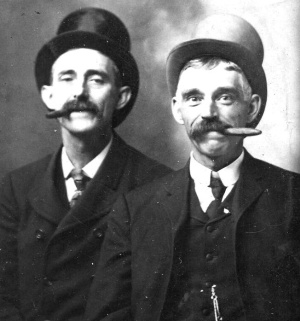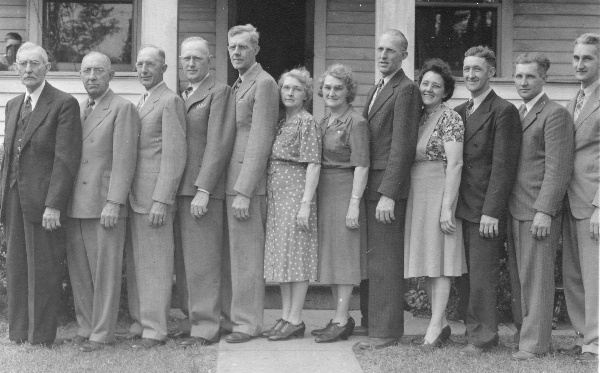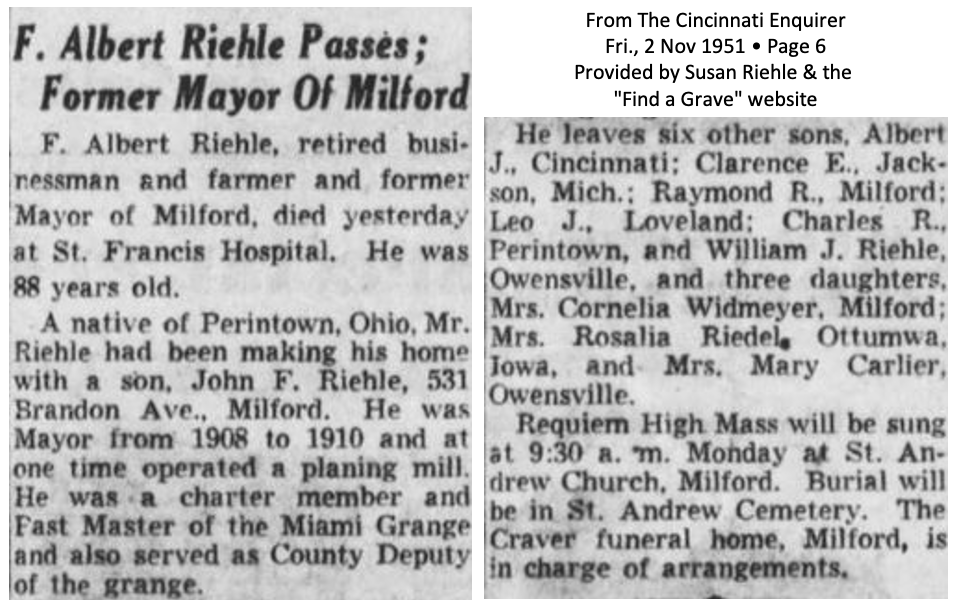 Anna passed away on December 8, 1916 in Perintown, Ohio at the age of 50 after 30 years of marriage. She died of coronary valve disease.
Sixteen years later on April 6, 1932, at age 68, Francis married Mary Frances Valter, aged 70, in Milford, Ohio. Mary had eight children from a previous marriage to Alexander Drone, Anna's first cousin, who had died in 1925. After nine years of marriage to Francis, Mary passed away in 1941 at the age of 79. Francis survived for another 10 years before succumbing to prostate cancer on November 1, 1951 at St. Francis Hospital.
Additional Francis A. Riehle Family Photos at the Perintown Farm
---
More about Francis and Family at his 82nd Birthday Reunion in 1945
---
See also photos of Francis with Clemens and First Sons
---
Credits
The "Contractor & Builder" photograph was provided by Kitsy Osborne (Georgia Katheryn Widmeyer / Cornelia Ann Riehle / Francis Albert Riehle) with all other photos on this page provided courtesy of Mary Riehle Heink. The clipped article was from "Find-a-Grave" and was provided by Susan Riehle (wife of Greg Riehle / Joseph Eugene Riehle / Albert Joseph Riehle / Francis Albert Riehle). Correction /confirmation about F.A.'s term as mayor came from the Greater Milford Area Historical Society.

If you find this topic interesting and would like to share with family on
social media, please click below and spread the word.