Compiler of Riehle Family History 1697-1999
After a long career, Dennis Riehle (b.1929), like many of us, became increasing interested in genealogy, particularly with regard to his namesake Riehle family. In 1999 he published Riehle Family History 1697-1999. The book covers a number of Riehle lines but particularly focuses on the Riehle's of Wisconsin who descended from Leonhard Riehle. He has included many detailed family group sheets for the families covered so it should be of interest to descendants of these Riehle families.
We would like to hear from you if:
You would like to purchase a copy of his book (Price now reduced to $19.50)
You have originals of any of the pictures contained in his book*
(Please leave requests for copies or
comments about photographs below)
* Dennis has granted us permission to publish photographs from his book but unfortunately all original photos were returned to contributing family members without retaining digital copies. Scanning from the book will not provide the best quality for posting on the website so we are anxious to get digital copies of these and other Riehle family photographs which can then be posted here on the site where appropriate.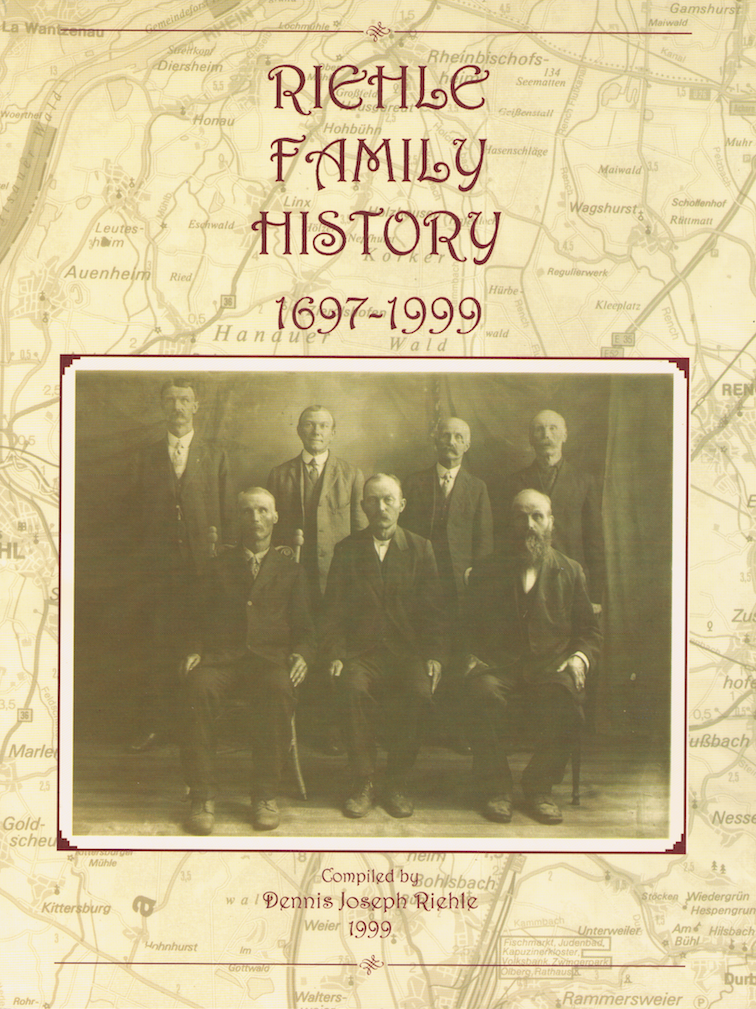 Below: Back Cover of Dennis's Book with Bio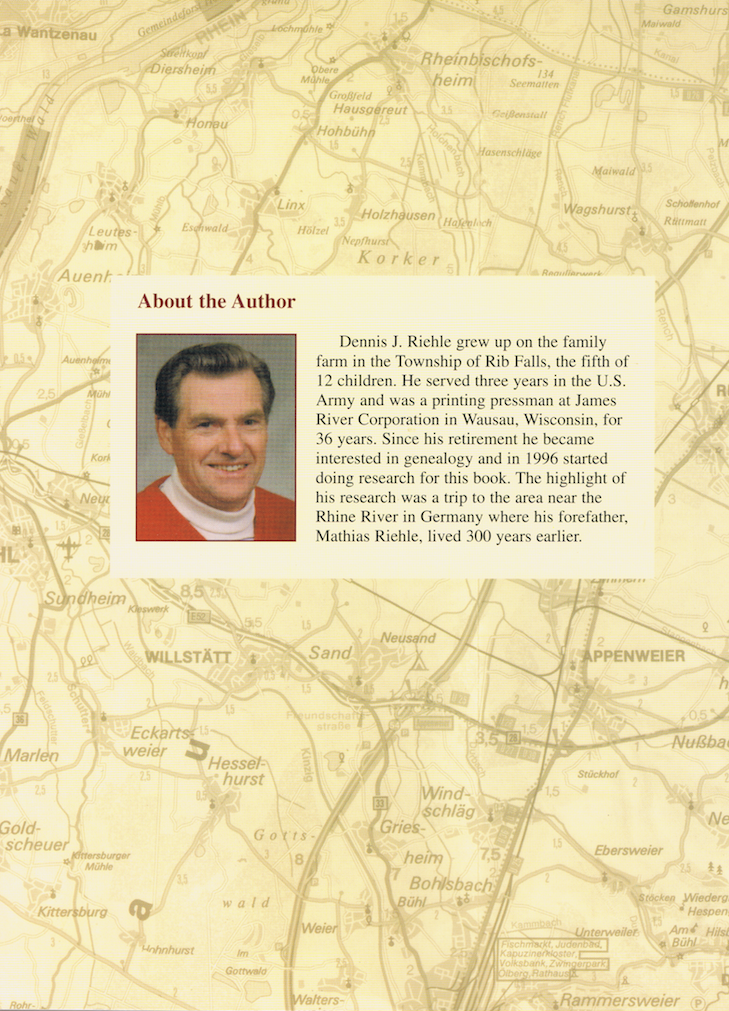 More articles related to Dennis and his book:
Five Riehle Brothers Move to Wisconsin
If you find this topic interesting and would like to share with family on
social media, please click below and spread the word.