We recently (2019) traced two Immigrant Ancestors back to the town of Maehringen (Möhringen) in Württemberg. At the time of their emigration to the USA , this was in the Kingdom of Württemberg (1806–1918) and now it is part of the Federal State of Baden-Württemberg. The modern town of Möhringen is within, but on the southern outskirts of, the Municipality of Stuttgart, the capital of both the old Kingdom and the modern Federal State.
Above: Town of Mohringen Coat of arms and it's location within modern Stuttgart.
Also Möhringen c.1905 (From Wikipedia)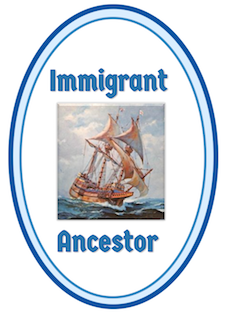 Much of what we recently learned came with considerable help from Hans-Martin Riehle, a Riehle family member who lives in Stuttgart and has worked for a number of years on Riehle family ancestry in Europe as well as family members who went to America. Hans-Martin first contacted Riehle.Net in 2003, looking for information on Johann Jakob Riehle (1847-1899) and his half brother, Johann Michael Riehle (1851-1901). Not much progress was made on this from our end until recently when a Riehle descendant from Delaware contacted us to see if we could help locate Johann Jakob who was her g-g-grandfather. After some investigation and an exchange with Hans-Martin, we confirmed the connection back to Mohringen, from where Johann Jakob emigrated to New York in 1866. He listed his profession as "piano maker" and worked for Steinway & Sons. Johann Jakob died in New York in 1899. He had one daughter (Lydia, married name Georgi) who in turn has a number of descendent living in the US as of this writing. Johann Jakob's half brother, Johann Michael Riehle emigrated to New York in 1887, married there and returned home to Germany soon after.
Unrelated to this, while researching other ancestors we noted an obituary for a Riehle from "Milford, Defiance, Ohio". The Town of Milford in Southern Ohio has quite a bit of history for the family, but the author of this page (who grew up in the area) did not recognize that particular Riehle's given named. Further investigation showed that there is a Milford Township in Defiance County, Ohio, located much further north, about 20 miles northeast of Fort Wayne Indiana. Research showed this family to have originated with Johann Adam Riehle (1864-1926) who arrived in America from Möhringen in or soon after 1880.
Despite an extensive family tree provided by Hans-Martin Riehle we have been unable to determine a relationship between Johann Jakob and Johann Adam although we can trace ancestors of both back to Möhringen in the early 1600s, so one might assume a connection from some earlier century.
There are likely more Riehle immigrants that came out of Möhringen included in this tree so we will continue to explore and highlight any of these on our Family Segment Page where we list known Immigrant Ancestors. Meanwhile if you have ancestors who came from Möhringen we may be able to help you learn more about them and if you have information on these ancestors we would like to hear from you (below) so we can identify additional Family Segments in America.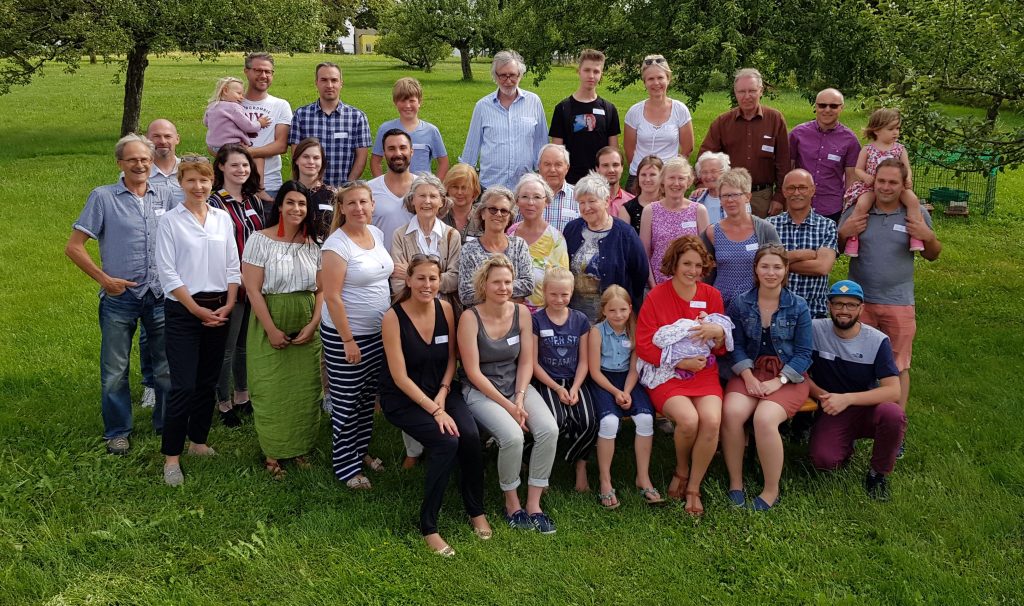 See also Ancestry.com Tree Links for Mähringen Riehle's:
(Based on Tree Provided by Hans-Martin Riehle)

Also provided from Hans Riehle: German Immigrant Origins

More Riehle Immigrant Ancestors form Möhringen, Württemberg:
Sabastian Christian Riehle
Johann Georg Riehle (1854-1920)
If you found this article interesting and would like to share with family on social media, please click below and spread the word.