November 2, 1930 – November 4, 2019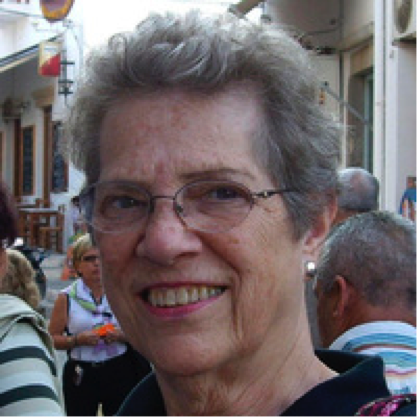 Born in Milford, Ohio on November 21st, 1930, Mary was the third child of Raymond R. Riehle and Eleanor Nordman Riehle. She married Joseph J. Heink in 1955 and they raised five children: Philip (Jill) Heink, Lisa (Mark) Santoro, Chris (Nancy) Heink, David Heink, and Stephen (Nancy) Heink.
Mary graduated from Milford High School in 1948 and attended classes at Xavier University's Evening School and at Eastern Kentucky State Teachers College.
Mary was an active member of St. Rose parish and particularly enjoyed her involvement with the Joy Seniors Group there. She loved to travel and took many trips and cruises with her husband, Joe, and later with other friends and family members. She was a wonderful cook and a gracious hostess who enjoyed bringing people together. She was a student of family history and organized family reunions. Her home was the center of many family meals, celebrations, and get-togethers.
Mary Riehle Heink died peacefully at St. Margaret Hall early on November 4th, 2019, where she had been living since suffering a stroke two years before. Along with her children, Mary is survived by ten grandchildren, Joseph (Annamarie) Heink, Jeanna (Rocco) Panella, Eleanora (James) Denning, Anna (Willie) Overmann, Vanessa Santoro, Nicholas Santoro, Henry Heink, Sarah Heink, Mary Heink, and Clare Heink, her two great-grandchildren, Lydia and Beatrice Panella, her sisters, Betty Miller and Monica Dowell of Milford, OH, and many beloved nieces, nephews, cousins, and friends.
_______________________________________________
Taken from her Obituary © Copyright 2010 – 19 Geo. H. Rohde & Son Funeral Home. See also
Ancestry of Mary (Riehle) Heink: Ray R., Francis A. and Clemens