Go to Clemens Riehle main page
Clemens Riehle immigrated to the United States in 1854 and after brief stops in Buffalo, NY and Cincinnati he settled in Perintown Ohio, about 20 miles east of Cincinnati. Mr. Samuel Perin, of Perintown, offered to give him free rent providing he would open a shoe shop in Perintown. He accepted the offer and went in business for himself in April 1859. He continued in the shoe business for 30 years.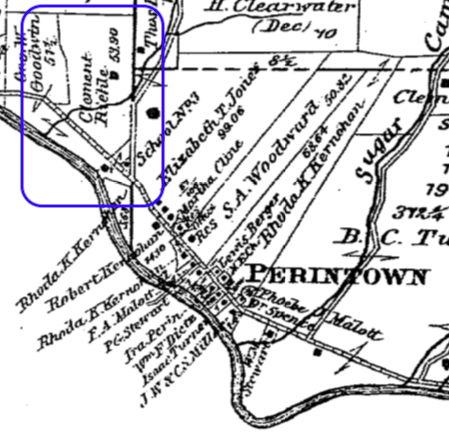 Not long after his move to Perintown he purchased a house and farm that remains in the Riehle Family to this day. Clemens raised seven children in this home with two wives. He married Cornelia Mohr on February 19, 1860 and he married Philomena Weidemer in or about 1869. Clemens died February 21, 1927 in Milford, Ohio, but his son Francis Albert raised 11 children in the house in Perintown. Frank's second youngest child, Charlie, lived at the house most of his life, until his death in 1997 at age 90 but his widow, Margaret (Marge) Riehle, remained at the house until her death in 2012. Today the house is lovingly cared for by the daughter of Charlie and Marge, the great-granddaughter of Clemens (see below).
Marge Riehle welcomed us into her home in the summer of 2005. Most of the following pictures were taken at that visit while older photographs were provided by other Riehle family members.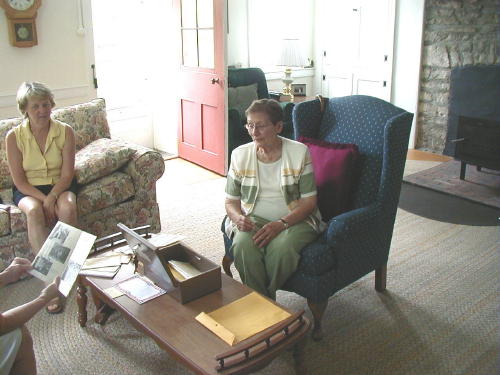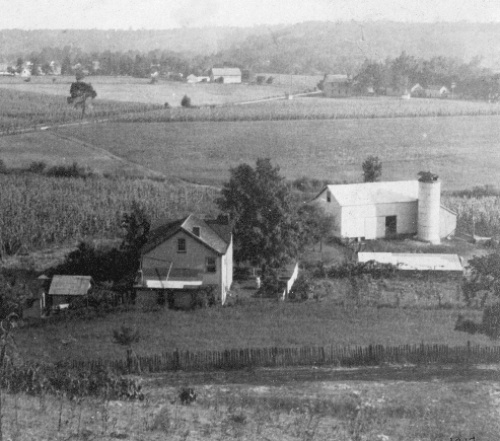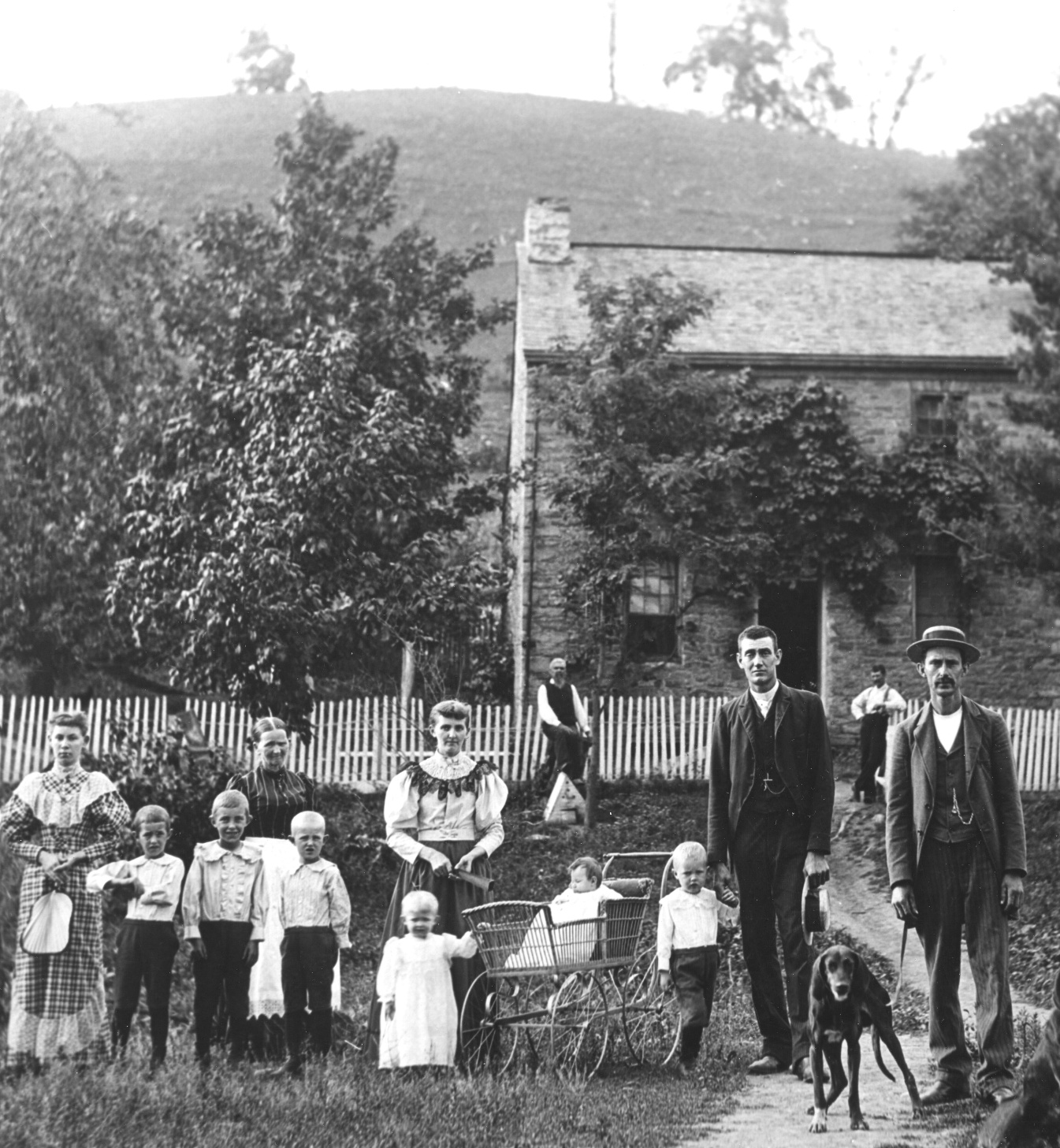 Click here to enlarge above photo and to
identify other family members.
After almost 160 years, the Perintown house and farm still remain in the family at this writing (2020). Theresa Riehle Randolph is the daughter of Charles (Charlie) Riehle (1906-1997) and Margaret (Marge) Mary Stima Moeller Riehle (1926–2012). Charlie was the son of Francis Albert and grandson of Clemens Riehle. Theresa lives at the old house with her husband Bob and their family.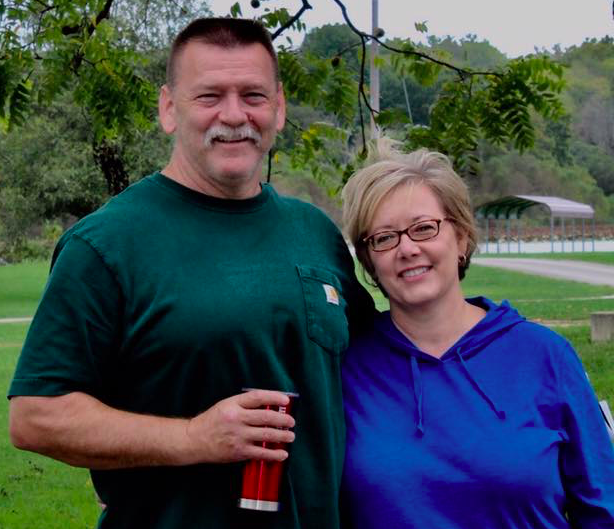 More photographs of the farm (old and new) from Theresa

If you find this topic interesting and would like to share with family on
social media, please click below and spread the word.