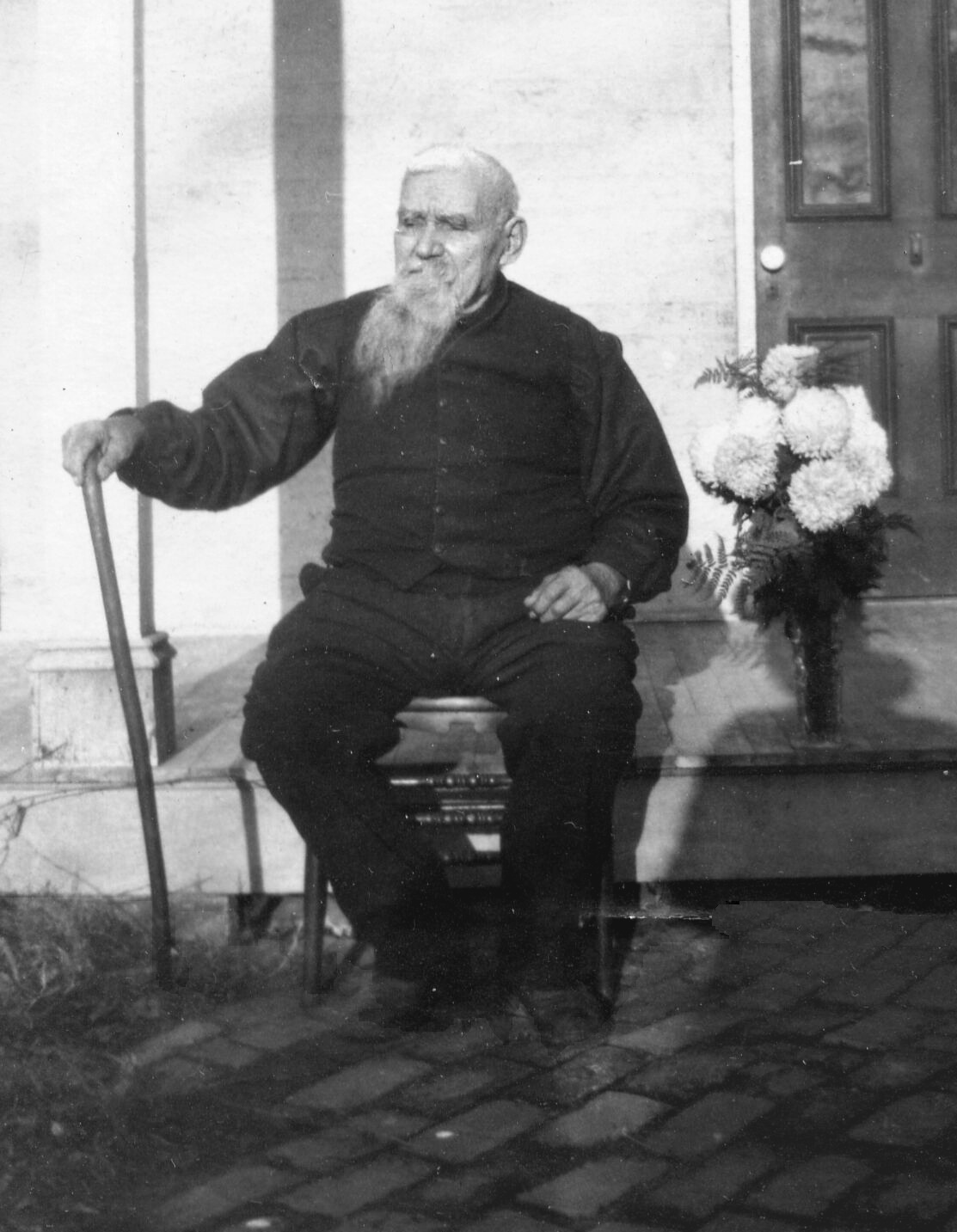 Clemens Riehle (See Ancestry) was born November 20, 1833 in Wagshurst Baden, son of Johann Georg Riehle (1795 – 1859) and Maria Anna Kraus (1799 – 1836). He emigrated to the United States in 1854 and within a few years settled in Perintown Ohio, about 20 miles east of Cincinnati. He married (1) Cornelia Mohr (1836 – 1867) in 1860, the daughter of Johann Mohr and Maria Götz, with whom he had 4 children. Cornelia was born March 14, 1836 in Dayton, OH, and died October 17, 1867 in Perintown. In 1869 he married (2) Philomena Weidemer (1832 – 1908) and they had 3 children together. Clemens died February 21, 1927 in Milford, Ohio at age 93.

Life and Death of Clemens Riehle
From The Milford Record – February 24, 1927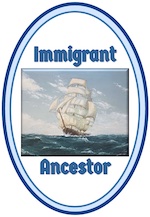 Perintown Farm House & Property
Long time home of Clemens Riehle & Several Descendants
First Sons – From Clemens Through Seven Generations
Francis A. Riehle Family
(Francis was Clemens' eldest son)
Wagshurst, Baden, Germany
A Riehle Ancestral Home & Birthplace of Clemens Riehle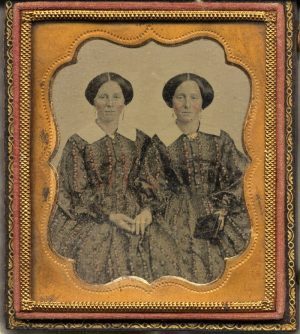 Cornelia Mohr with twin
sister Elizabeth
c.1858.

Cornelia was Clemens'
first wife and mother to
four of his children.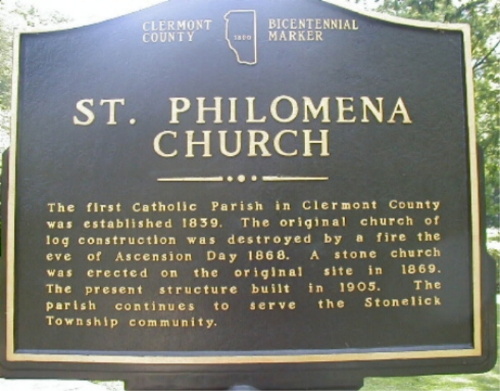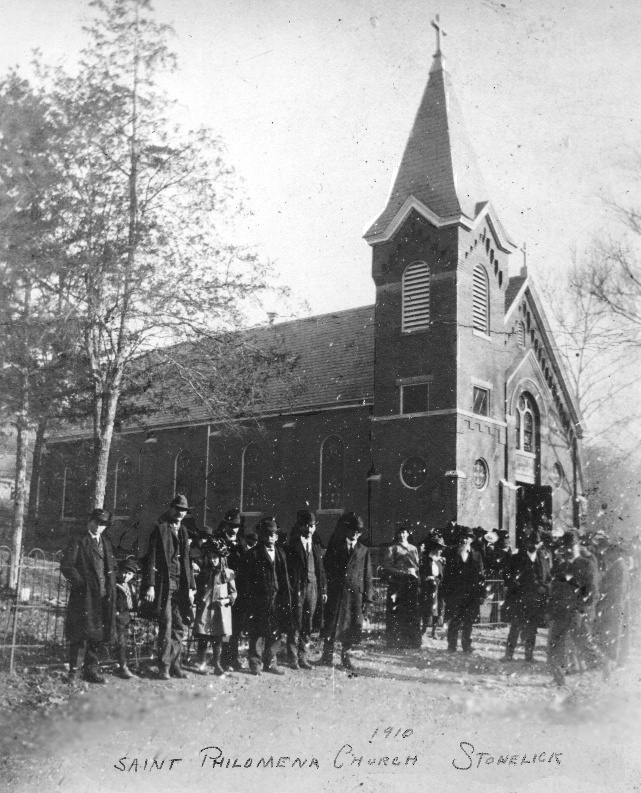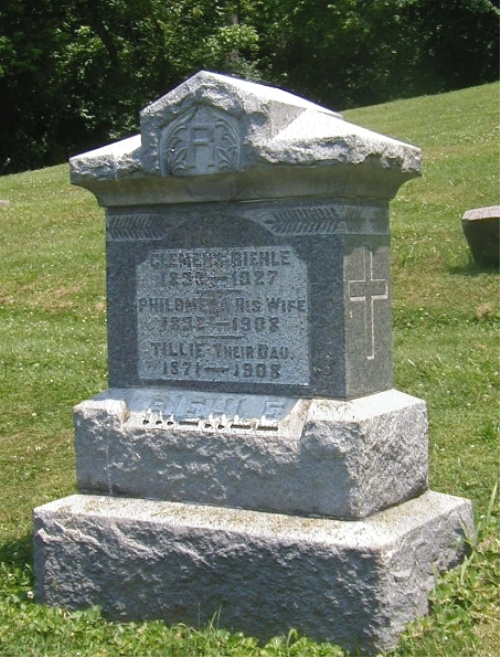 ---
Except for the pictures of the historic marker from St.
Philomena's and the gravestone, all photographs on this
page provided courtesy of Mary Riehle Heink

Register as a Riehle.Net User
If you would like to register with us, please leave a confidential comment below, ideally with some information on your Riehle family lineage or whatever you want us to know about you.
No span; terminate at any time.

If you find this topic interesting and would like to share with family on
social media, please click below and spread the word.