With Corresponding Riehle Family Immigrant Ancestors
On this page we outline identified Riehle Family Segments in order to address communities of Riehle's in North America. By a "Segment" we refer to a family of descendants from a given Riehle Immigrant Ancestor who came from Europe and/or settled in a particular community. Some of us have ventured some distance from these original communities but Immigrant Ancestors still provide a useful reference point as we research our ancestry. The following are the currently identified Family Segments as characterized by their original Riehle Immigrant Ancestors, their places of birth and the areas where their families settled: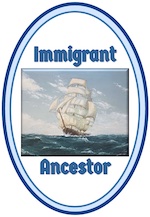 Identified Immigrant Ancestors from Wagshurst, Baden
Identified Immigrant Ancestors from Elsewhere in Baden
Identified Immigrant Ancestors from Mähringen, Württemberg
Identified Immigrant Ancestors from Elsewhere in Germany

Access Riehle.net Family Trees

There are other communities with distinct Riehle Family Segments that we are aware of but about which we have little verified information. For example, we are well aware that Frederick and Henry Riehle founded or otherwise gave their name to and managed Riehle Brothers Machine Company in Philadelphia, PA in the second half of the 19th century and that there are many Riehle's in this vicinity, including across the river in New Jersey. Despite this, we have been unable to identify Immigrant Ancestors or other commonality among these Riehle family members. We very much want to hear from this and other branches of the Riehle family that may not be listed above. Please respond below if you can help.
We have also received occasional requests to help find more about German emigrants here in America. You can explore these at Lost in America.
As highlighted elsewhere, we seek the participation of serious genealogy hobbyists with an interest in the family to sponsor the individual Family Segments. The goal is to facilitate the process of Riehle family discovery and to provide a forum for those within each Family Segment to share what they know about the family. Please reply below regarding whatever interest you may have or get more information!

If you found this article interesting and would like to share with family on social media, please click below and spread the word.