A comment left by Ryan Riehle for us on the Riehle Family Segments page identified his Immigrant Ancestor as Joseph Eugene Riehle. Ryan lives in Rochester and his ancestor immigrated to the upstate NY area in the late 1830s.
Joseph had two brothers, Martin (1821-1902) and Armund Riehle (1823-1899) who also immigrated to America but to Cincinnati Ohio where other Riehle's settled. Although we do not know if or how these lads might have been related to the Riehle's of nearby Wagshurst, they may well have been in touch with Clemens or other Wagshurst Riehle family members that settle there.
Martin Riehle was born in 1821 and we have information that suggests he arrived in the USA in 1843. Within a decade of his arrival in the USA he married Anastasia (Anna) Eckstein (1826-1909) in Cincinnati, Ohio. The 1900 census suggests only three of their children survived to the end of the century, apparently Magdalena, Augustine, and Anthony, the later of whom was living with Martin and Anna at that time and was married seven years later. The 1860 census counts Armund and Martin but neither are included by 1870. Below is information gleaned from various sources, not all of which are entirely reliable!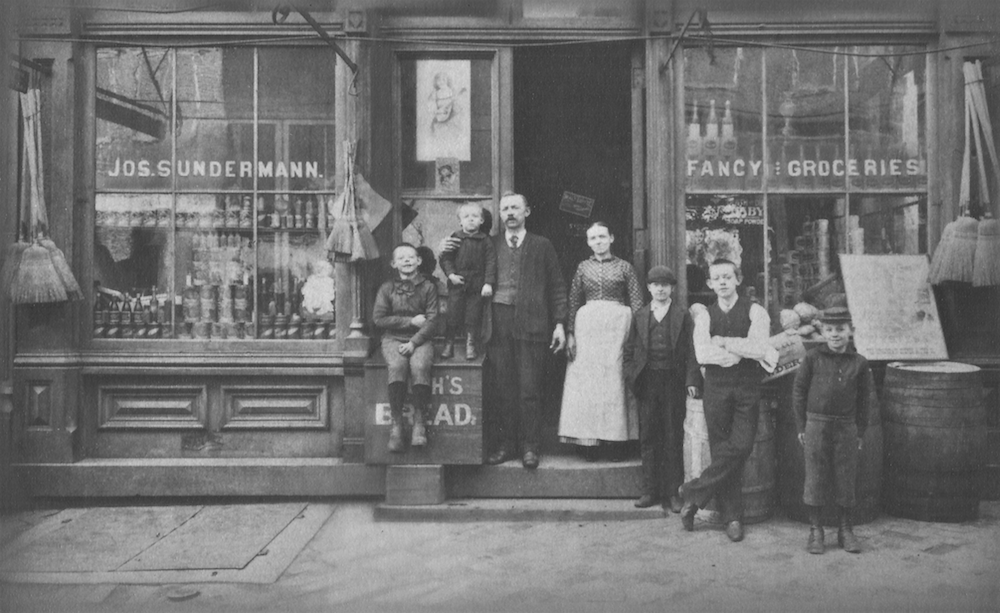 Armund Riehle (also spelled Armand in one source) was born in 1823, younger than Martin by two years. He married Theckla Theresa Hempel (or Hempele – 1826-1910) in 1850 in Cincinnati so he apparently arrived there somewhat prior to that, perhaps soon after his brother's immigration in 1843. He and Theckla had five sons and two daughters, all of whom survived the century except perhaps John, about whom we could find no information after the 1870 census.
This is of course very scant information about two large immigrant families so if you have more information or photos on these families please leave a comment below. To review what little information we have on Martin and Armund Riehle's ancestry, see our article on their brother, Joseph.
---
Lt. Robert A. Riehle and his Service as Bomber Pilot in WWII
Descendant of Martin & Armund Riehle
---
If you find this topic interesting and would like to share with family on
social media, please click below and spread the word.