We need to keep better records here! I can no longer tell you when I first heard from Kevin Riehle but for a number of years I had an email from him posted on the old Riehle.Net site. When we updated our site back in 2018 we had every intention to republish his post … as soon as we got around to it. Meanwhile another descendent of Ludwig who had found the post before the update continued to have questions, including how he could get in touch with Kevin. Finally I did a few minutes of research and found a page on the internet that put me back in touch with Kevin.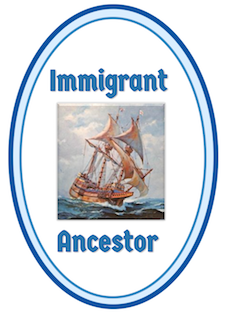 The following is the original note from Kevin Riehle from sometime very early in this millennium. The email came to us in response to our questions about the pronunciation of the name but it is even more interesting as a story about his early Immigrant Ancestor, Ludwig Riehl. Below the email is a link to Kevin's site which discusses his line of the family going back to Ludwig with detailed genealogical information about this Riehl(e) family segment.
My first Riehl ancestor, Ludwig, arrived in America in about 1750. The story goes that he was about 6 or 8 years old living in Hamburg or Cologne, Germany.  He was supposedly kidnapped, put on a ship, taken to America, and sold as an indentured servant.  Because he was young when he arrived in America, his surname is not absolutely certain.  It might have been spelled "Riel" or "Rühl" or something similar, but while he was still alive, the spelling was standardized to Riehl.

He worked for a farmer in Maiden Creek Twp., Berks Co., PA, until he was about 21 years old. He lived in the vicinity of a sizeable Amish community. When he was freed, he married an Amish girl, and they raised their children Amish.  His grandson from whom I am descended moved to Buffalo Valley (now Union Co.), PA, and his descendants became prominent in the Amish community there. His other children moved to Lancaster Co., PA, where there are still quite a few Riehls living today.

I do not have any documentation for the kidnapping story. It has taken on almost legend status among Riehls; I wish I could find some record of indenture or something to confirm it.  One thing that does seem probably accurate is that he lived in a German port city rather than in Baden or anywhere else in the south.

The "e" was added at the end of the 19th century when my great grandfather, Jacob Smith Riehl(e), had a falling out with his family. Supposedly, his parents took in a boarder who basically became a foster brother.  He took the Riehl name, but turned out to be somewhat of a cad, so my great grandfather, wanting to distance himself from him, added the "e".  There is some suspicion that my great grandfather may have actually been the cad, but nevertheless the name has been Riehle since then.  It was also in that generation that my ancestors left the Amish community.  My distant cousins among the Amish in Lancaster Co. still spell it Riehl.  We are the only line descended from Ludwig Riehl that has added the "e" as far as I know.

That's the story.  I have run across other Riehles in my research, but it appears that they have all arrived in America more recently.  I don't think we are tied to them, at least as far as I have determined.

It is still very interesting to see a web site dedicated to Riehles.

Kevin Riehe
More information about Ludwig's story, his family and descendants can be found at Kevin's site.