We have some shots of the F.A. Riehle family at a reunion in May 1945. It was held in honor of Francis' 82nd birthday, but coming just after V.E. day with hopes high for victory in the Pacific, it would have been a good time to gather and celebrate!
The party was at F.A.'s home on Brandon Ave. in Milford Ohio, just a few miles from the Perintown home that Clemens built, in which Francis lived much of his life.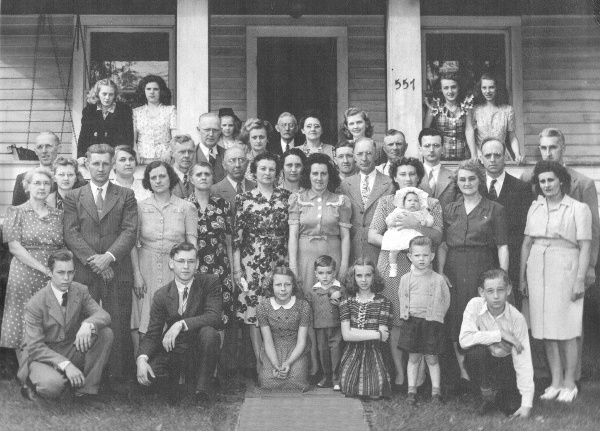 These and many other F.A. Riehle photos, including above
legend, provided by Mary Riehle Heink (#2 in top photo).


If you find this topic interesting and would like to share with family on
social media, please click below and spread the word.