With Discussion Of Other 20th Century Residences
We have some confusion over Francis Albert's home on Brandon Ave. in Milford. Photos from Francis's 82nd birthday party clearly show house number 557. (Okay, not clearly; it could be 551 but the 1930 census does show 557).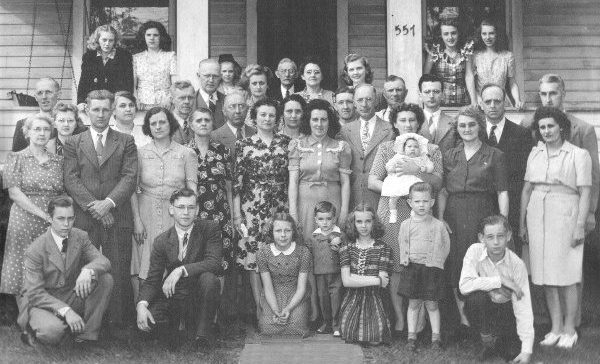 Google that now and there is no such address, so when we were in Milford recently we drove along the street and found a house that looks like these photos, with the address 554 Brandon. The house certainly looks like the house where the birthday party was held. We speculate that perhaps sometime in the last 80 years they sorted out even and odd numbers to be consistently on one side of the street or the other.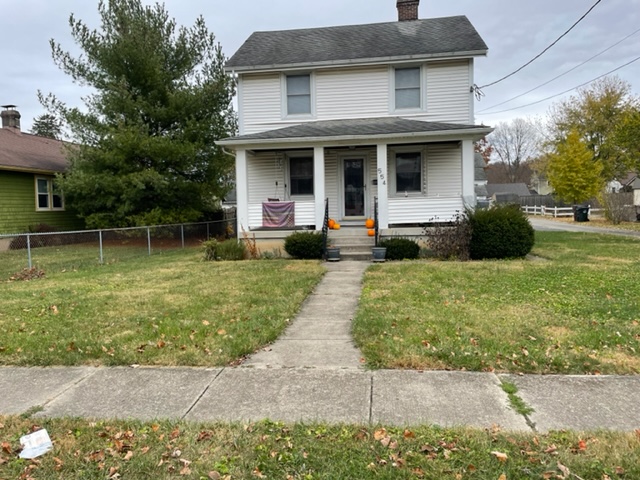 Great, but in a 1951 obituary they had Francis living with his sone John at 531 Brandon. An error in the obit? Google that address and it does show up, complete with a vacant lot where John could play croquet, consistent with information provided in Kitsy Osborne Parrish's comment on the Brandon Ave. addresses.
The truth is we don't know the history of John's residences from the time he left the Perintown farm until his death. We speculate as follows:
Anna Katherine dies at the Perintown farm – 1916 (Death Certificate)
1920 census shows F.A. at farm with 5 of their children.
By 1930 census, John was living alone at 557 Brandon Ave., Milford.
John marries Mollie Valter in 1932 and lived with her on Brandon Ave.
1940 Census shown John and Mary at 557 Brandon.
Mollie died in 1941
1945 birthday party at Brandon Ave. house
We understand F.A. lived with Albert and Johanna in the late 1940s but this needs verification.
Per Obit, lived with John before death.
We'd love to get confirmation about this from any family members of appropriate age and sound memory! The editor was once at John and Gertrude's house in the 1950s but remembers the home-made wooden toys far better than the outside of his house.
If you find this topic interesting and would like to share with family on
social media, please click below and spread the word.