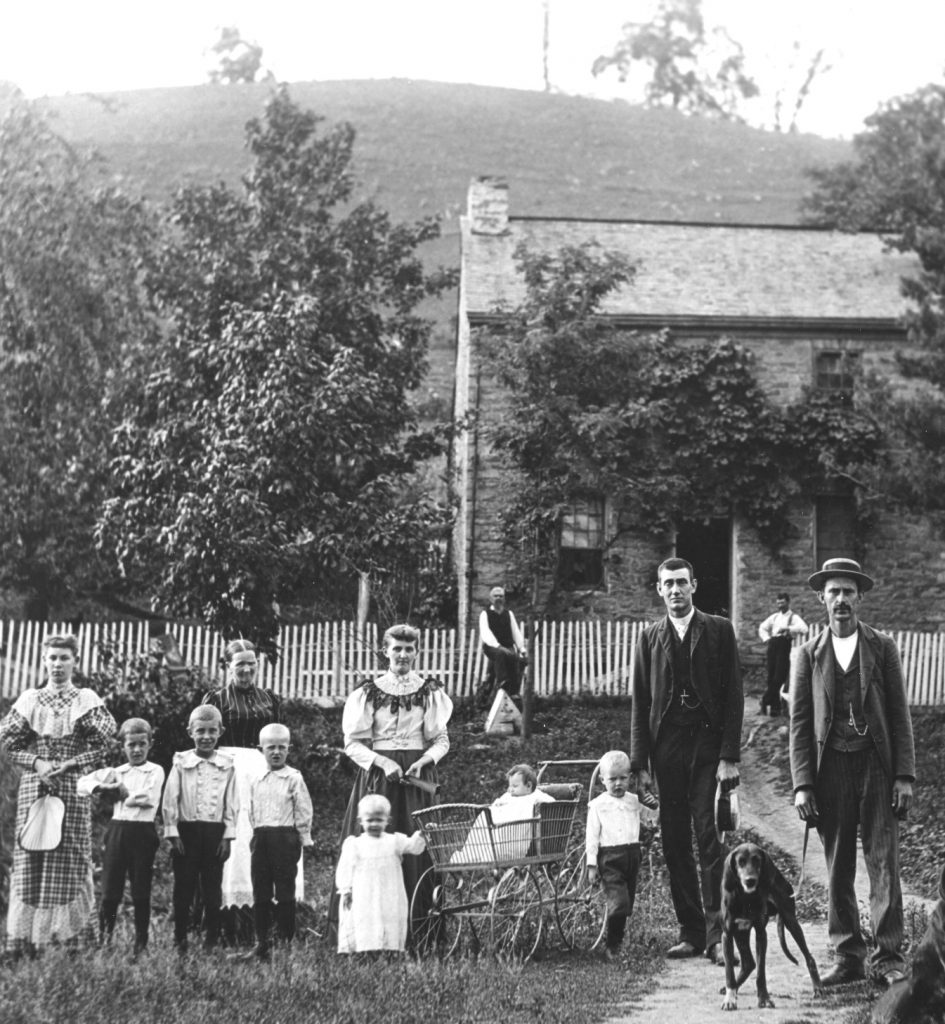 * There are two women in the above photograph whose identity is uncertain. Here is our speculation concerning their identity:
George C. married Katherine (Kate) Agnes Schmidt (1874–1899) in early 1896. She could be the women at the far left, who resembles Kate as shown in other available photographs.

It is also possible, even likely, that the older woman behind Bert is Philomena (Weidemer) Riehle (1832-1908), Clemens' second wife and the mother of George.

Please comment below if you can confirm or have have more information.
More about the Old House and Farm

If you found this article interesting and would like to share with family on social media, please click below and spread the word.