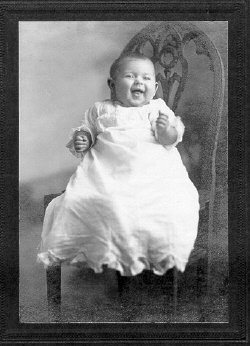 Martha is the daughter of Joseph LeSaint and Mary Deubel. Joseph was the son of John LeSaint and the grandson of Franz LeSaint, who was the Immigrant Ancestor. Franz was the son of Antoine Louise Prudhomme, born in France and a soldier in Napoleon's army, who married a Belgium woman named Maria Anna LeSaint of minor nobility.
Antoine and Maria settled in the small town of Minfield in the Rheinland Pfalz, avoiding France because of Marie's noble birth and her aversion to the guillotine. Minfield had been depopulated during the Thirty Years War with Swiss, Dutch and other's settling there afterword and they were still welcoming diverse new-comers a 150 years later. It was there in 1816, soon after the defeat of Napoleon at Waterloo, that Franz LeSaint was born and given his mother's name, apparently to avoid associations with the French "Prudhomme" and based on her higher social status now that nobility was agains in vogue.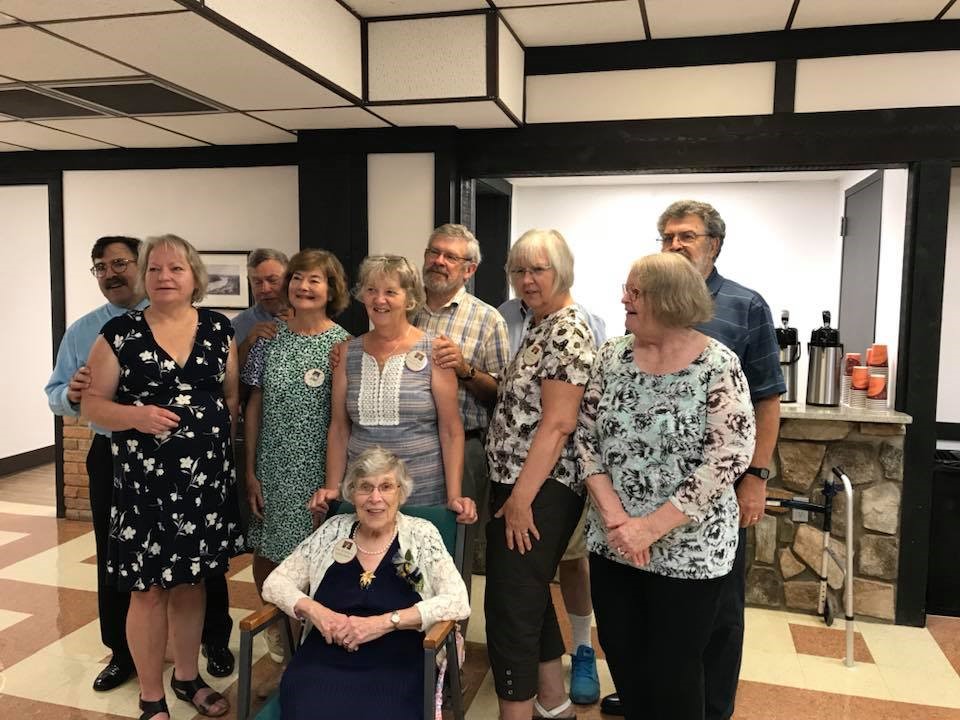 It is unclear when Franz first went to America but it is thought that he returned at least once and in or around 1841 he married Katarina Rinck. This may have been a civil ceremony, common in the days following Napoleon. Their eldest child, Peter, (later a Union soldier in the Civil War) was born in Minfeld in 1842 and by 1845 the young family had returned to Cincinnati where Franz and Katarina remarried in a Catholic ceremony at St Johns German Church. They had at least six more children, including John in 1852, who was Martha's grandfather. John married Theodora Oehler in 1876 and their son Joseph, Martha's father, was born in 1886.
Below is a partial family tree. We have more information on many of the branches so please get in touch if you have questions. The tree from which this is extracted (Franz LeSaint – from Germany c.1843 – JNR) is public on Ancestry.com for anyone who is a member or wants to try a free membership (The tree is under username: 'Riehle.net').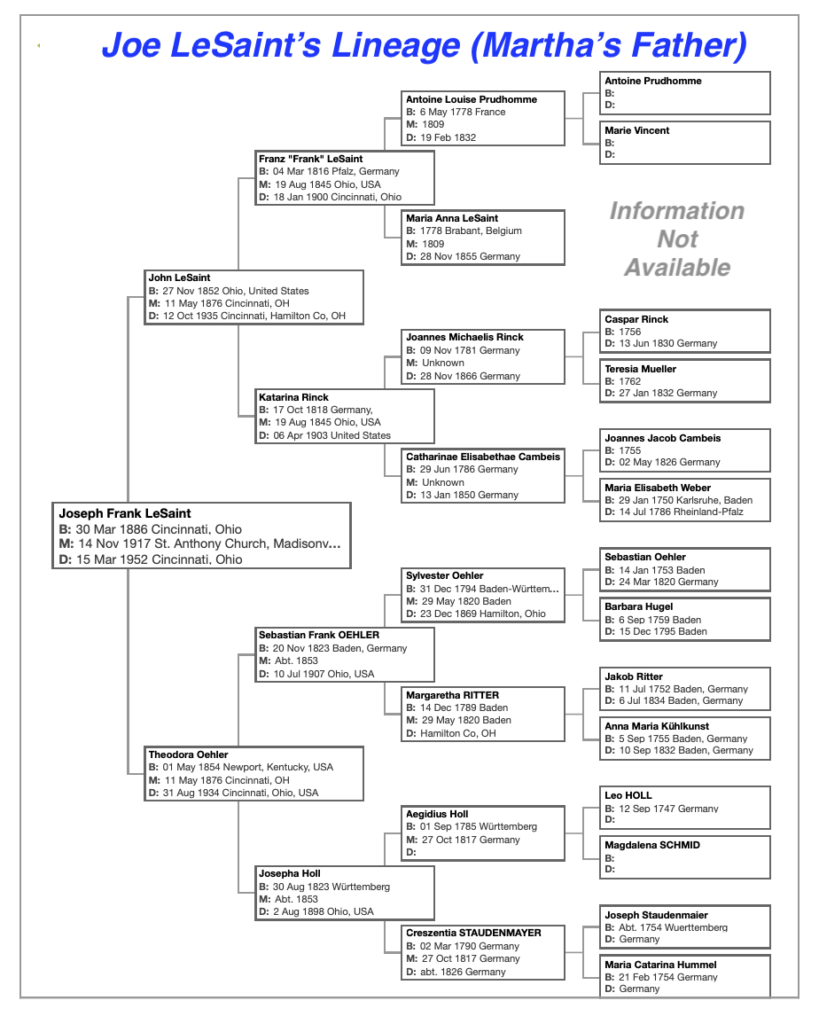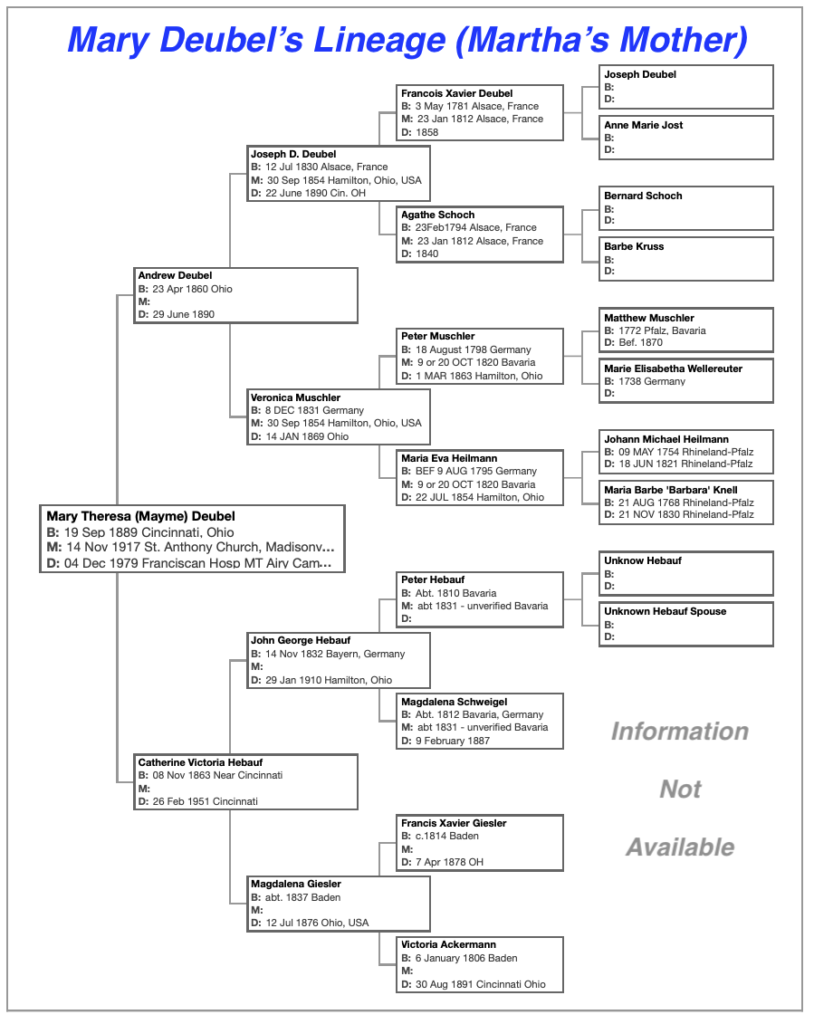 Please leave comment below to request more information
Martha LeSaint Riehle's husband Joseph Eugene Riehle was the son of Albert J., who was the son of Francis A., who was the son of Clemens Riehle.

Martha's Family Tree on Ancestry.com

If you find this topic interesting and would like to share with family on
social media, please click below and spread the word.