Peter LeSaint, the oldest child of Franz LeSaint and Katarina Rinck, was born 24 February, 1842 in Minfeld, Bavaria. This town is in the Pflaz area, the southern-most portion of the modern German State of Rhineland-Palatinate, but was then part of Bavaria. Minfeld is just west of the Rhine and about 23 km west of the city of Karlsruhe which was then within the Kingdom of Baden.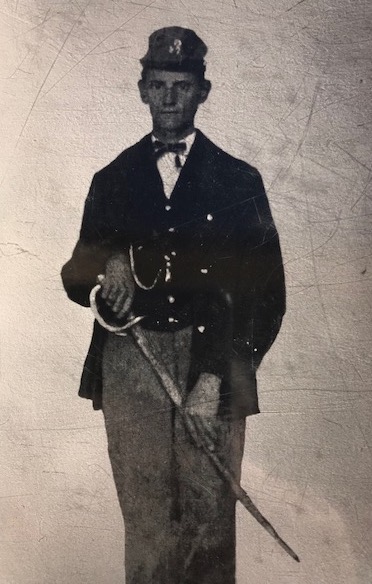 Peter came with his parents to Cincinnati OH as a child and fought for the Union Army in the Civil War. He survived the war, married Philomena Letscher in October 1865 and went on to have 6 children, including the rather well known actor and director Edward LeSaint. He is the great uncle of Martha LeSaint Riehle.
Peter kept a diary during much of his time as a soldier and this has been transcribed and made available to us by the Mary Jo Neyer, the wife of a great-grandson of Peter and the source of much of the information we have about the LeSaint ancestry.
If you found this article interesting and would like to share with family on social media, please click below and spread the word.