Riehle.net connects you with the broader Riehle family, providing Riehle related stories, personal glimpses and photographs while facilitating your genealogical research and providing a forum for you to share your stories and findings.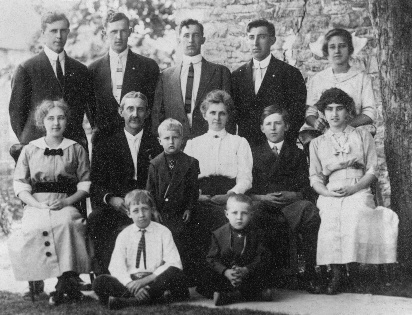 Our site has been online since before the turn of the century but given the interruptions and priorities which life presents us, it has not always been actively maintained on a timely basis. However we have recently implemented new formats for existing content and are compiling new content, including a greater focus on individual Riehle Family Segments, the various Immigrant Ancestors, and the family trees we or others maintain for the families of these immigrants. We are also establishing better options for your participation, encouraging our guests to provide comments, participate in genetic research and otherwise contribute to the site.
So please explore the site and feel free to leave comments or otherwise participate. We have had significant participation from near and distant cousins, providing contributions concerning their Immigrant Ancestors and ancestral lines and we welcome more. Our goal is to continue to identify as many Immigrant Ancestors as possible and to have contacts within each family grouping and each Riehle family community.
Please leave comments or questions below to find out more or to share your thoughts. Also, please share the site among your Riehle family community via social media.

Our Focus on Riehle Family Segments

While we can't possibly discuss all the Riehles in America, if you have someone you are looking for and don't readily see them in the menus, try doing a search using the individual's name (see left side of page).