We recently (2021) updated the logo we use to designate information about Immigrant Ancestors. The revised logo uses a painting by Cy Curry, the great uncle of Janet Curry Riehle. Cy was himself an immigrant. A close look at the painting will reveal the name "Don C." on the bow of the ship, honoring his nephew (Janet's father) on the event of his 1945 marriage, for which the painting was a wedding gift.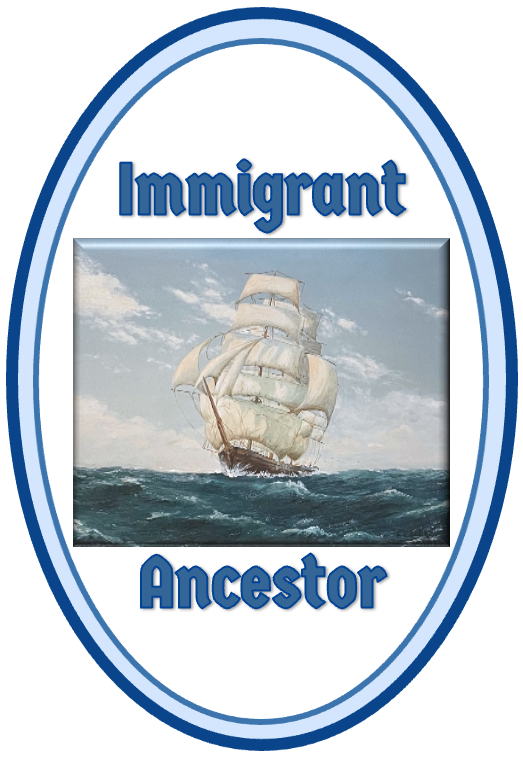 Janet obtained the painting when her mother died. Her husband (me!) is the editor of the website and the painting hangs on the wall of my home office where this website is maintained.
Janet Curry Riehle is the wife of Nick Riehle who is the son of Joseph E., son of Albert J., son of Francis A., son of Clemens Riehle.
If you find this topic interesting and would like to share with family on social media, please click below and spread the word.