Through & Including his father Leonhard, and
Grandfather, Felix
Here is a rather incomplete picture of the ancestry of Andrew, Leonhard and Felix Riehle. Felix immigrated from Wagshurst, Baden, Germany, with his son Leonhard and settled in Morris Indiana. Leonhard's son Andrew later moved to Menomonee Falls, WS.
If you have additional information on this ancestral line, please comment below or otherwise get in touch with us.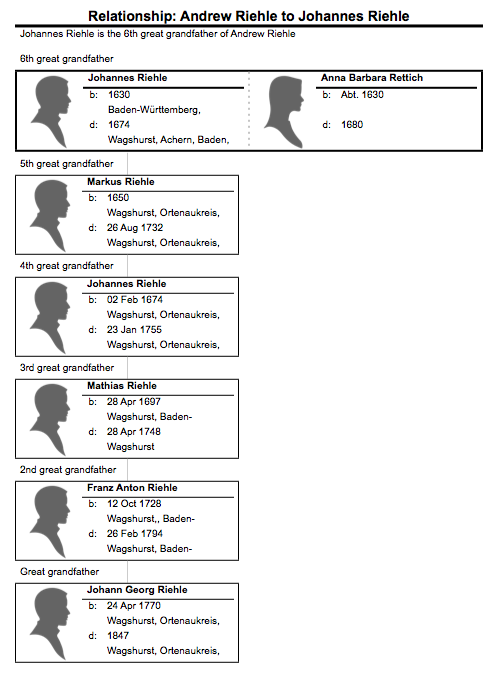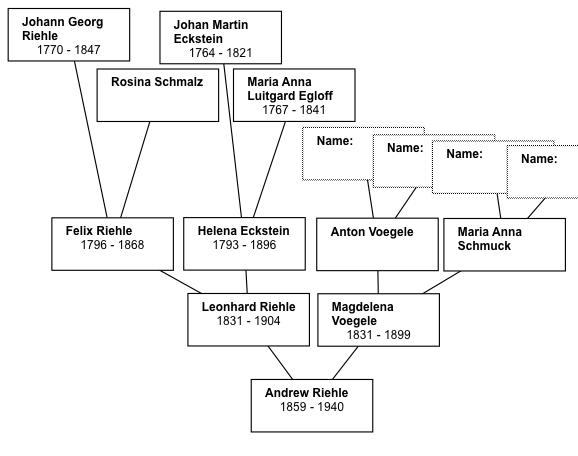 If you found this article interesting and would like to share with family on social media, please click below and spread the word.