Martha LeSaint – 1918

Martha LeSaint – 1928

Martha LeSaint Riehle – 2003
Martha (LeSaint) Riehle was born September 3, 1918. Eighty-five years later, on August 30, 2003, family and friends gathered with her to celebrate her birthday aboard the Belle of Cincinnati, cruising the Ohio River from the Port of Cincinnati. Each of her five sons read tributes collected from family members that consistently characterized Martha as being as wise as her years, but as fresh and spontaneous as ever. After the cruise we gathered at the home of Dan and Melanie Riehle to continue the celebration.
All 21 grandchildren, ages 10 up through 36, joined the celebration, coming from as far away as North Carolina and Ontario, Canada. Perhaps this is the most significant tribute, that not one of them would miss grandma's party!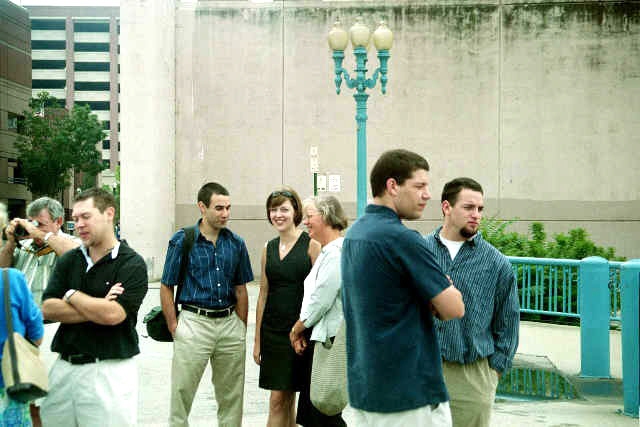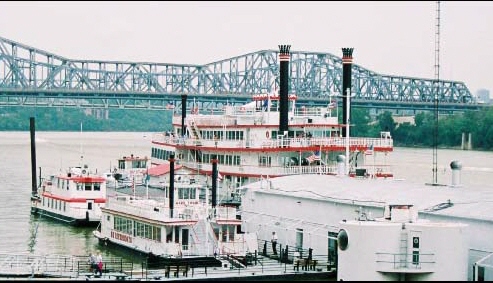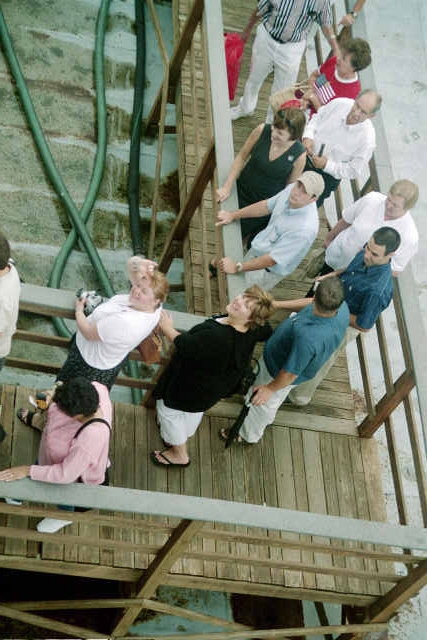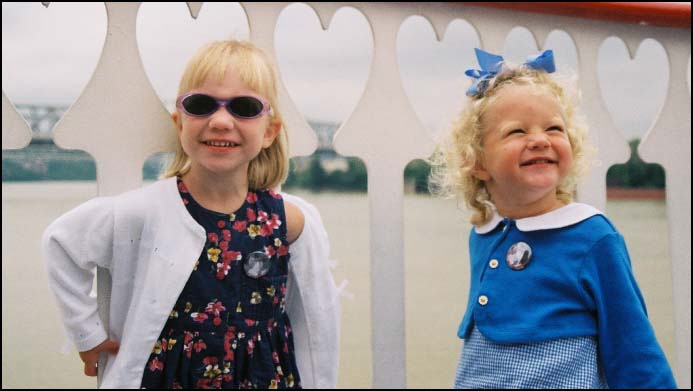 In the party room on board the Belle before lunch…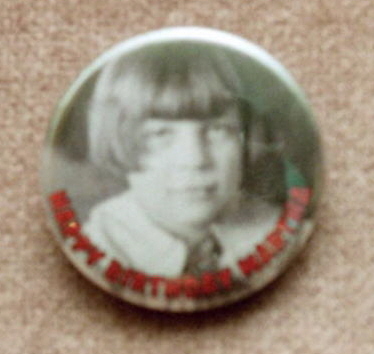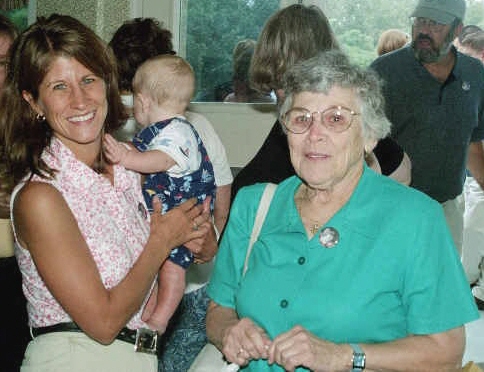 Grandson Jim Riehle with
nephews and nieces

Martha's nephew Denny Riehle with
Jack Schuler to the right. Melanie Riehle, who organized the festivities, is to his left.
Eddie Broerman, Alberta Charleville, Mary Burkhardt and Mary
Rita (Bebe) Broerman celebrate the day

Sherri Schuler and Peggy Riehle enjoy the party

Martha's son Jim reads tributes to Martha from
his family with Bill looking over his shoulder.
Martha takes tributes from her family with good grace and her usual sense of humor
After the cruise at the home of son Dan & his wife Melanie…
Martha with sons and daughters-in-law…

…and with most of her many grandkids

…and with one of many great-grandkids

So many candles, so young at heart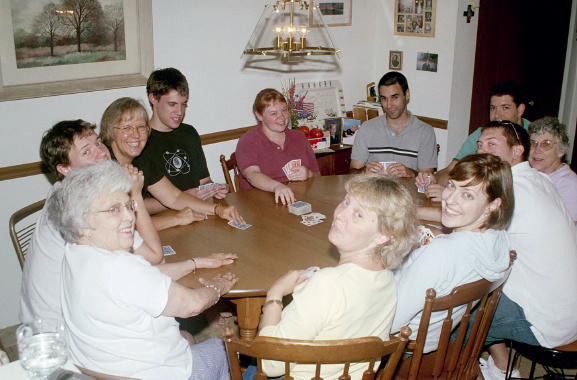 A very special thanks to Melanie Riehle for organizing the
cruise and hosting the gathering at her and Dan's home afterward.
Well done, as always!
Note:
Martha Riehle's spouse was Joseph E. Riehle (1918-1983) who was from the Riehle line of Albert J, Francis A. and Clemens Riehle.

If you find this topic interesting and would like to share with family on social media, please click below and spread the word.