The pictures below are of the Riehle Universal Testing Machine on display at the Smithsonian Institute. Some of the text from the display reads:
Universal Testing Machine, 1893
Maker: Riehle Brothers, Philadelphia
Materials: cast iron, steel, brass
Gift of Purdue University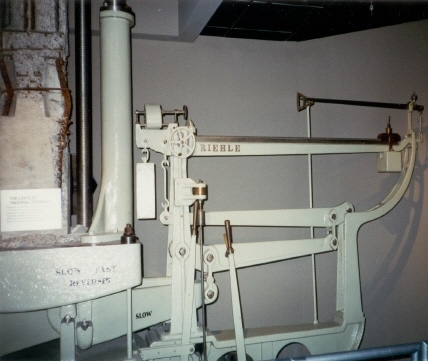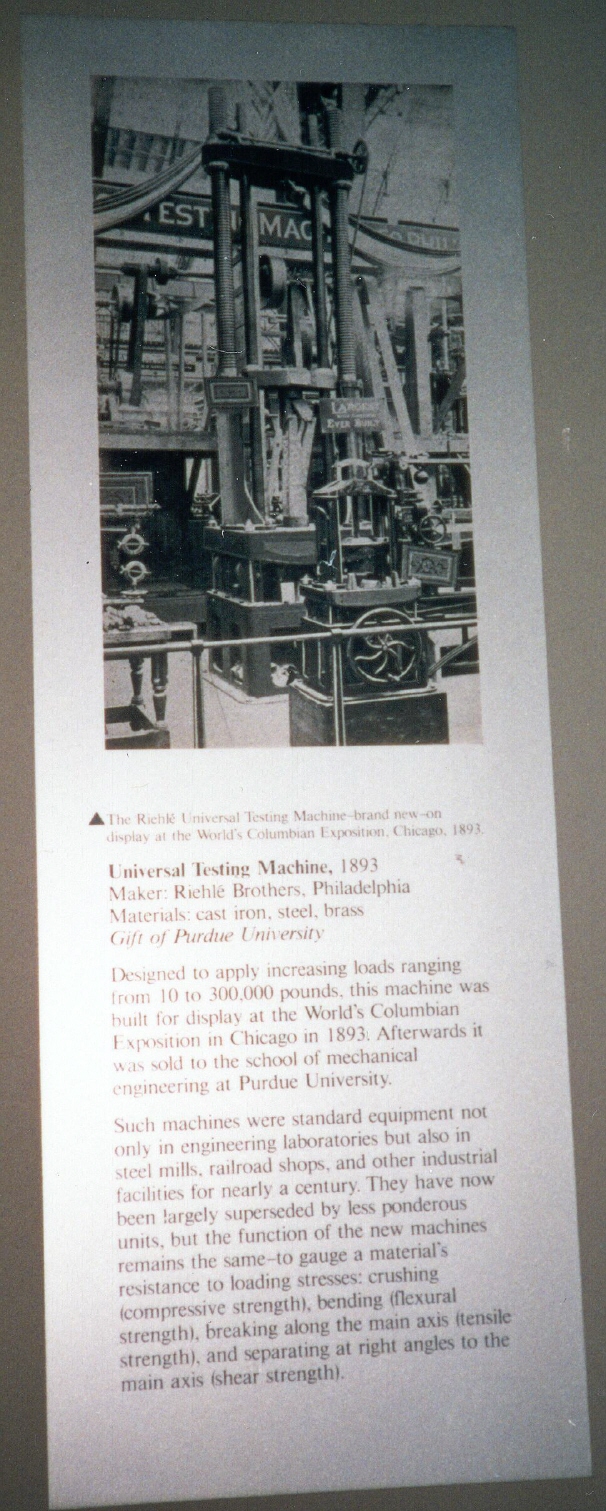 Thanks to David Gosztola for the above photographs. His wife, Mary (Riehle) Gosztola, is the daughter of Wayne Riehle, granddaughter of Elmer, g-granddaughter Joseph, and gg-granddaughter of Conrad who came from Baden and settled in Iowa.

If you find this topic interesting and would like to share with family on
social media, please click below and spread the word.