We recently had a friend and colleague from our "Legionnaire" project provide a link to a page that shows where Riehle family members currently reside in Germany. This reflects rather closely the information provided two decades ago by Hans-Martin Riehle in his assessment of German Emigrant Origins.
Areas Where Riehle's Reside in Modern Germany
Main Towns and Cities on the Above Linked Map: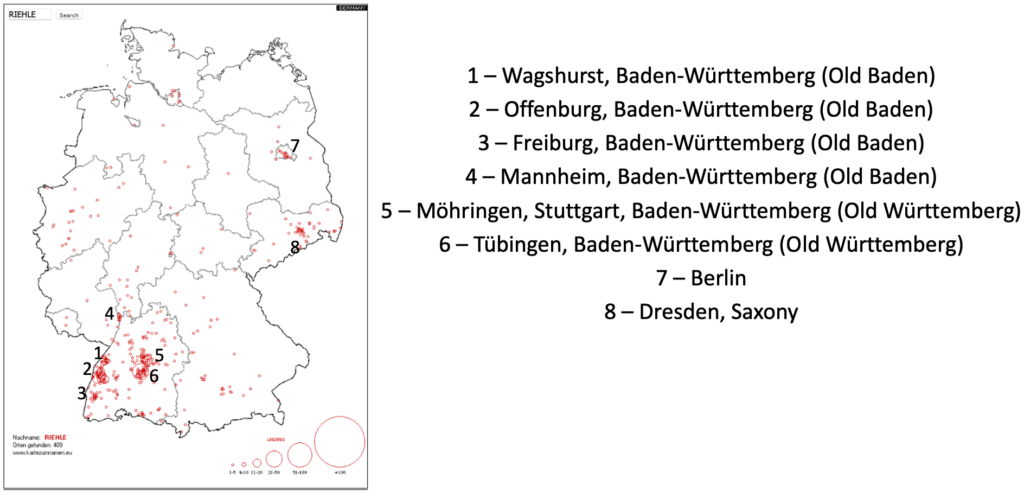 ---
If you find this topic interesting and would like to share with family on
social media, please click below and spread the word.