Also the ancestry of his full brother, Martin Riehle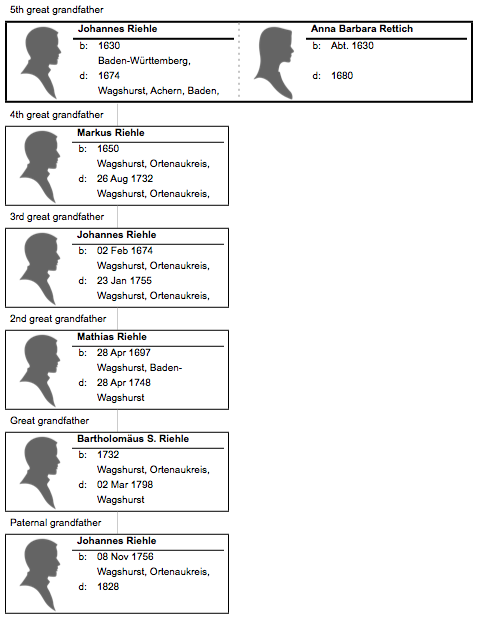 Much of this information was made possible by Dan Riehle (Joseph E., Albert J., Frances A., Clemens) who found the link to Clemen's ancestry in Wagshurst. Additional research was carried out by Joan Riehle Ruse and various contributors to Ancestry.com. More detail is available upon request.
---
If you found this article interesting and would like to share with family on social media, please click below and spread the word.